NEWS & INFO
10/12/14 – Only 3 weeks left until New Year's Eve! Do you want to celebrate the New Year full of atmosphere in Schloss Eckberg? Then book quickly, we only have a few places in the restaurant available! It offers a 5-course menu and fireworks with view over Dresden. Phone our Events Department: +49 (0) 351 80 99 156
---
09/12/14 – We are proud to have been awarded with the WORLD LUXURY HOTEL AWARD in the category "Luxury Wedding Destination in Europe". More information can be found in our -> press release.
More information about the awards: http://www.luxuryhotelawards.com // All winner 2014 are here: http://www.luxuryhotelawards.com/winners/2014-hotel-Awards
---
04/12/14 - As of now, our new 360 ° tour is unlocked! Take a stroll through the park and a virtual look around the castle and Kavalierhaus! See access -> Experience and discover or directly via this link -> 360 ° tour
---
26/11/14 – From the First Advent Sunday we offer in the restaurant our "Goose menu" - a Christmas tradition with culinary specials.  ->  Goose menu 2014
---
13/11/14 – Prof. Dieter Rehm, President of the Academy of Fine Arts Munich, presents in Schloss Eckberg some of his special Dresden photographs. 
-> Press release Prof. Rehm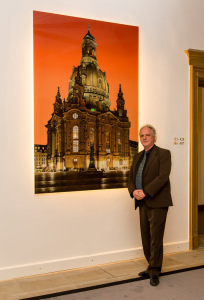 ---
04/11/14 - On Sunday, November 16, 2014, our Advent exhibition with Christmas decorations made by "Creative Floristic Laubner" take place. You can take a look and buy instead. From 02:00 p.m. to 06:00 p.m. we cordially invite you to the castle. With "Christstollen",  mulled wine and live music you can adjust to Christmas.
---
23/10/14 - Our new hotel booklet is ready! Here you can it download as a PDF and look → Hotel booklet
---
26/09/14 - In our →  YouTube-Channel you will find a collection of videos around the Castle.