NEWS & INFO
Spring is here! In the castle grounds, it finally grows and blossoms. Discover crocuses, wild Alpine violets and marchers, soon followed by tulips and daffodils.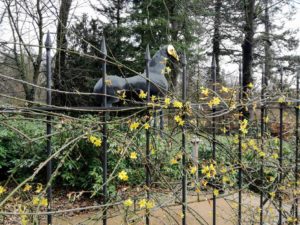 ---
We are on:
Here you can find our -> menu. We would be pleased to receive your table reservations at +49 (0)351 80 99 193.
---
New "Eckberg Classics" in the restaurant – our kitchen chef Martin Thomas has reinterpreted classic dishes and served, for example, a bouillabaisse or a juicy piece from the US beef chuck -> menu
---
We fillet, carve and flambé for you at the table – a gastronomic experience of a special kind! Have a look at our -> menu
We will gladly accept your table reservations at tel. +49 (0)351 – 8099 193.