Category Archives: CELEBRATE & ENJOY
PHOTO GALLERY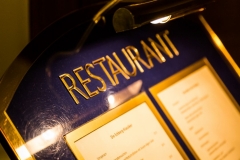 15 Photos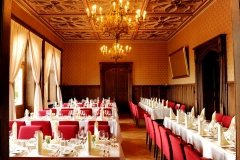 8 Photos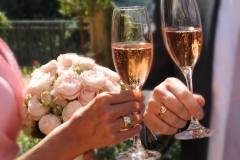 10 Photos
MENU
Our castle restaurant will be open:
Monday to Saturday from 6 p.m., kitchen until 10 p.m., closed on Sundays
Here you can find our

a la carte Speisekarte (148.7 KiB)
A menu translation into 11 languages can be found -> here.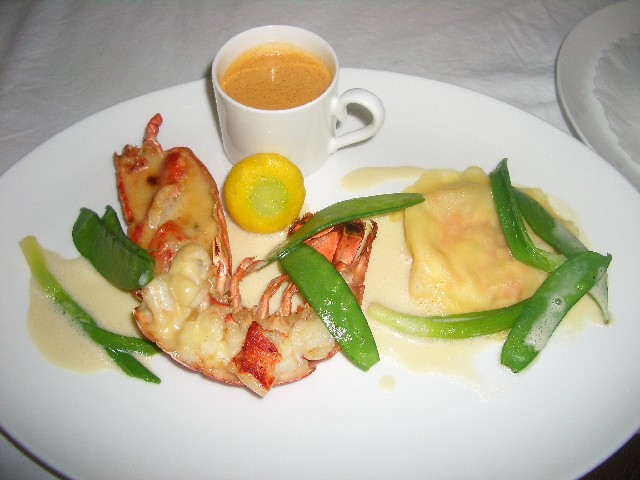 BANQUET
A large-scale celebration is a true pleasure for us every time. We love magical celebrations and dazzling banquets. Up to 100 guests can get together and be catered for in several historical rooms and halls.
Experience unforgettable hours in a dazzling atmosphere and give your special event a fitting setting that your guests will be sure to remember for a long time.
Our employees who take care of banquets, are happy to help and advise you: bankett@schloss-eckberg.de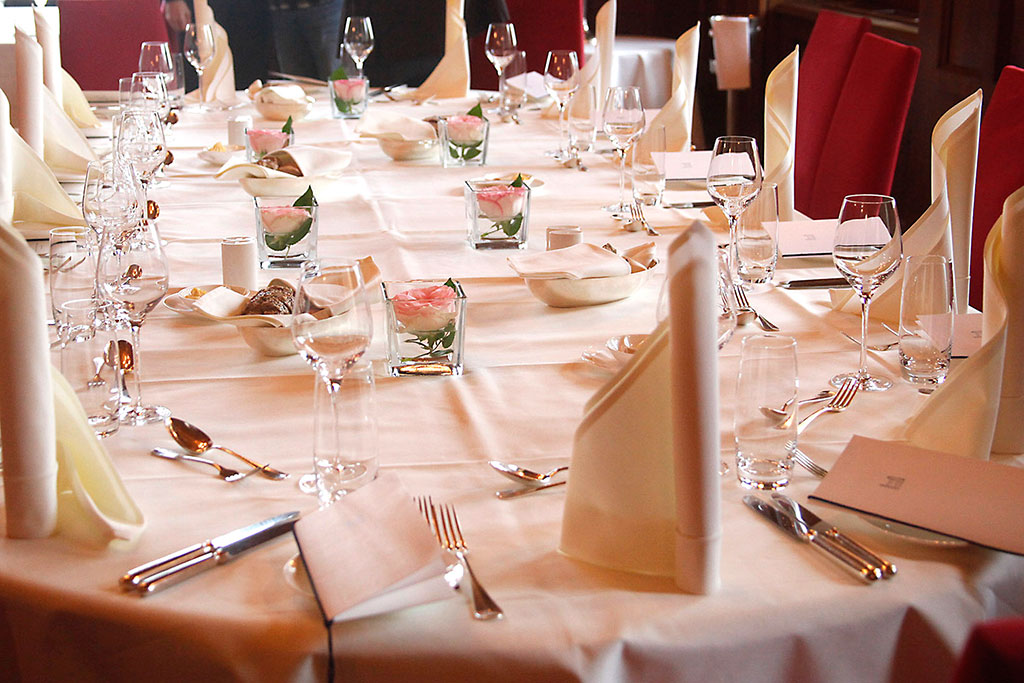 BUFFET SUGGESTIONS
Choose from our different buffet suggestions here. We have something for everyone's taste.

Banquet buffet recommendation (231.6 KiB)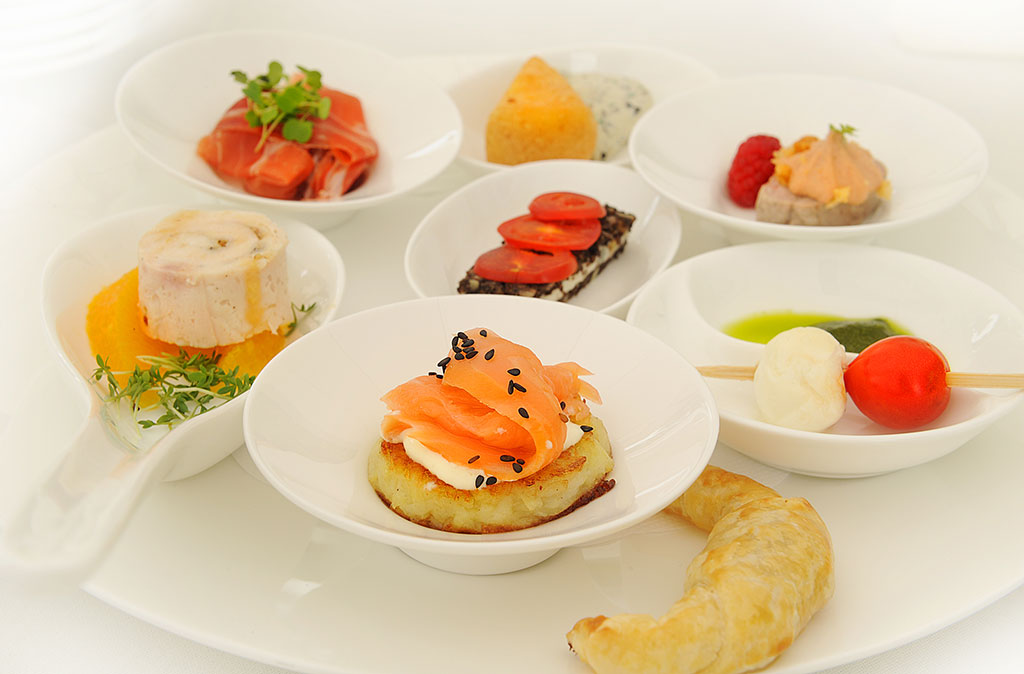 MENU SUGGESTIONS
Choose from our different menu suggestions here. We have something for everyone's taste. This menus are available for 5 or more persons and only by reservation before. Please contact our Banquet office, telephon +49 (0)351 80 99 156 or email to bankett@schloss-eckberg.de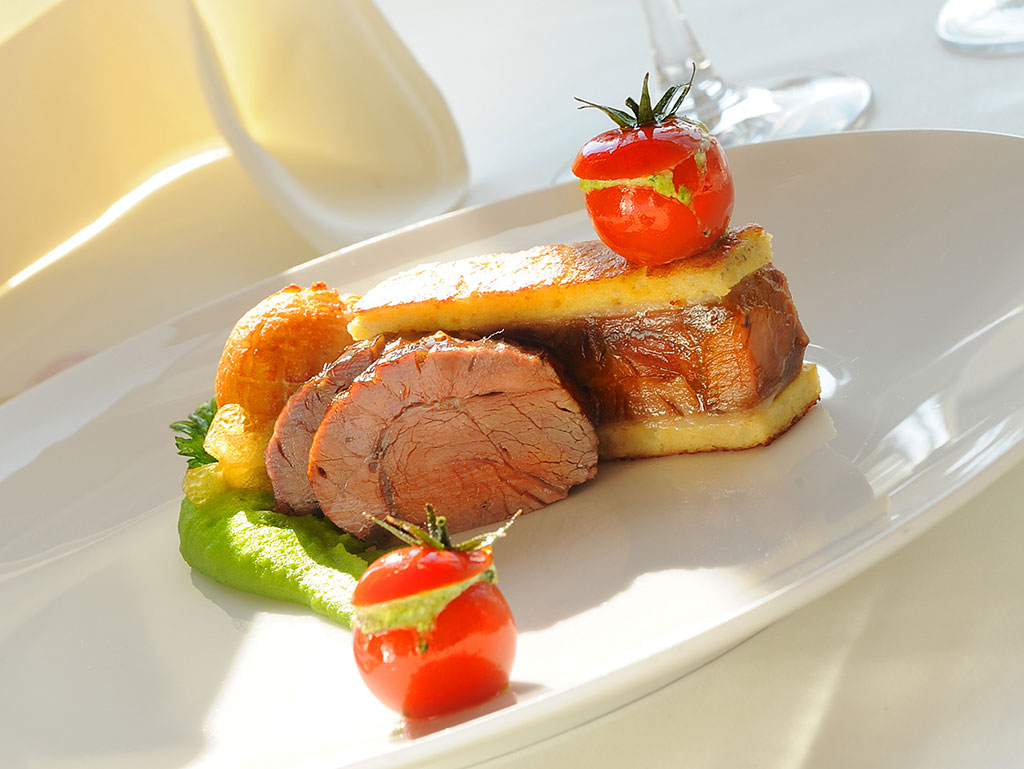 WEDDINGS
A fairy-tale wedding – which couple doesn't dream of that? Make this dream come true and spend some time with our experienced team who will happy to advise you.
Up to 70 guests can be catered for in several historical rooms and halls. Don't miss out on our romantic parkland high above the Elbe with many heavenly spots for an unforgettable wedding.
Whatever it is you wish for on the happiest day of your life, our team will arrange whatever you need: florists, photographers, hair stylists and beauticians, fireworks, artists, musicians, bands, DJs or an vintage car rental company.
Experience your own special day full of unforgettable memories.
We are looking forward to hearing from you: bankett@schloss-eckberg.de
We were recommended in the blog post "Getting married at the Castle" by trivago than Wedding Hotel!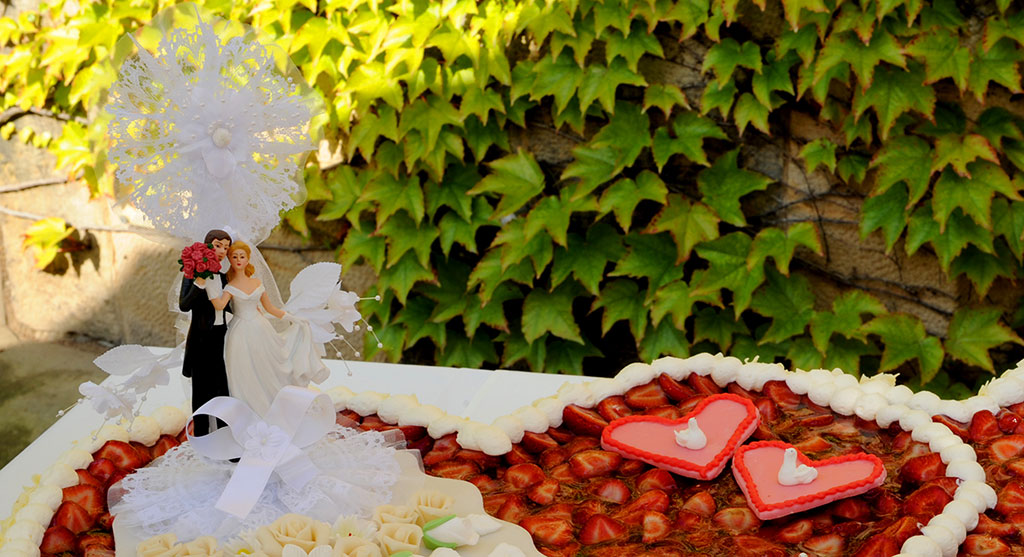 Our castle restaurant will be open:
Monday to Saturday from 6 p.m., kitchen until 10 p.m., closed on Sundays
---
Whether you wish to dine at the historical garden hall with timber banquet tables or in the winter garden with its ceiling-high Gothic windows, the truly magnificent view over the river Elbe to the historic city of Dresden or towards Saxon Switzerland is simply a must-see.
Our chef de cuisine Martin Thomas will regale your taste with the finest cooking at the highest level. Professional and creative in preparation, down-home and hand-picked ingredients. The whole is rounded off with discreet French influence, as it is for a wonderful visit in a castle belongs.
Our restaurant manager Heike Striegler and her delegates Janet Gassert and Marco Zschüttig are looking forward to making your stay with us as enjoyable as possible. With a classic and sympathetic service, which is there to advise you and be responsive at any request very gladly.
We like stylish "old school", but no "old hats". At Schloss Eckberg, you can indulge to the heart's content and completely relaxed feel good. Take your time and stay to enjoy the peace and quiet for a while.
When the weather is fine you can enjoy your lunch or evening meal on the terrace right on the hillside banks of the Elbe.
We are looking forward to your visit.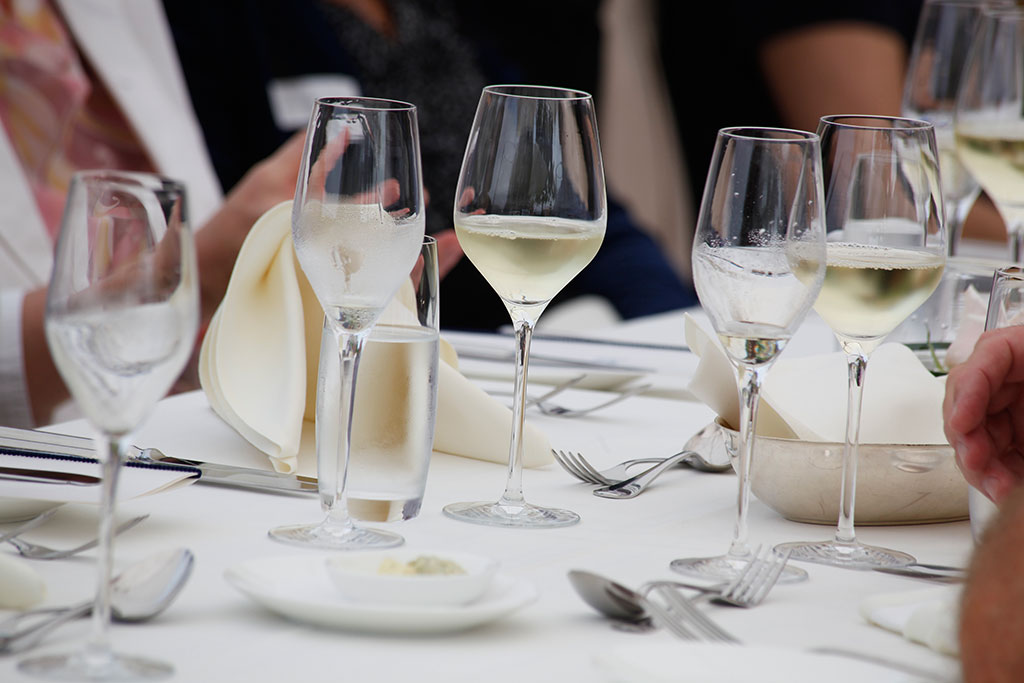 CELEBRATE & ENJOY
A simple zest for life or abundant pleasure? Royal banquet or a romantic twosome?
Whatever you are planning or decide upon spontaneously: at Schloss Eckberg we simply love pampering you. With our unparalleled rooms, our excellent cuisine or our caring service. Whether for a gourmet dinner or special events such as a wedding, anniversary or reception, all your senses will be indulged in our many historic rooms and halls and on our beautiful terrace.
Our attentive service team will look after your every need. The chef de cuisine and his dedicated team understand how to serve you classic regional gourmet treats, light, modern cuisine or popular classics.
You can also visit the cosy castle cellar and enjoy an excellent glass of wine in a comfortable atmosphere.
Our employees who take care of banquets are happy to help and advise you, and will make your visit a thoroughly magical one: