Category Archives: CONFERENCES & PRESENTATIONS
PHOTO GALLERY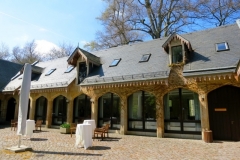 12 Photos
CONFERENCES & PRESENTATIONS
OUR CONFERENCE PACKAGES
€55.00 per person/day
One coffee break with hot beverages, fruit and biscuits
Unlimited conference room drinks (mineral water and apple juice)
Two-course lunch menu incl. mineral water
€68.00 per person/day
Two coffee breaks with hot beverages, fruit and biscuits
Unlimited conference room drinks (mineral water and apple juice)
Two-course lunch menu incl. mineral water
€110.00 per person/day
Two coffee breaks with hot beverages, fruit and biscuits
Unlimited conference room drinks (mineral water and apple juice)
Two-course lunch menu incl. mineral water
Three-course evening dinner incl. mineral water
SEMINAR ROOMS
Four differently sized seminar rooms offer space for a maximum of 100 persons. To download a floor plan as PDF please click on the appropriate link.
IN THE OUTBUILDING
Today conferences are held in style where horses and carriages were once housed.
The former outbuilding has been elaborately developed and equipped with modern technology for your meetings, seminars and conferences.
We create ideal conditions for your individual requirements with extremely flexible room usage. Of course you can also receive our culinary catering services in our conference rooms.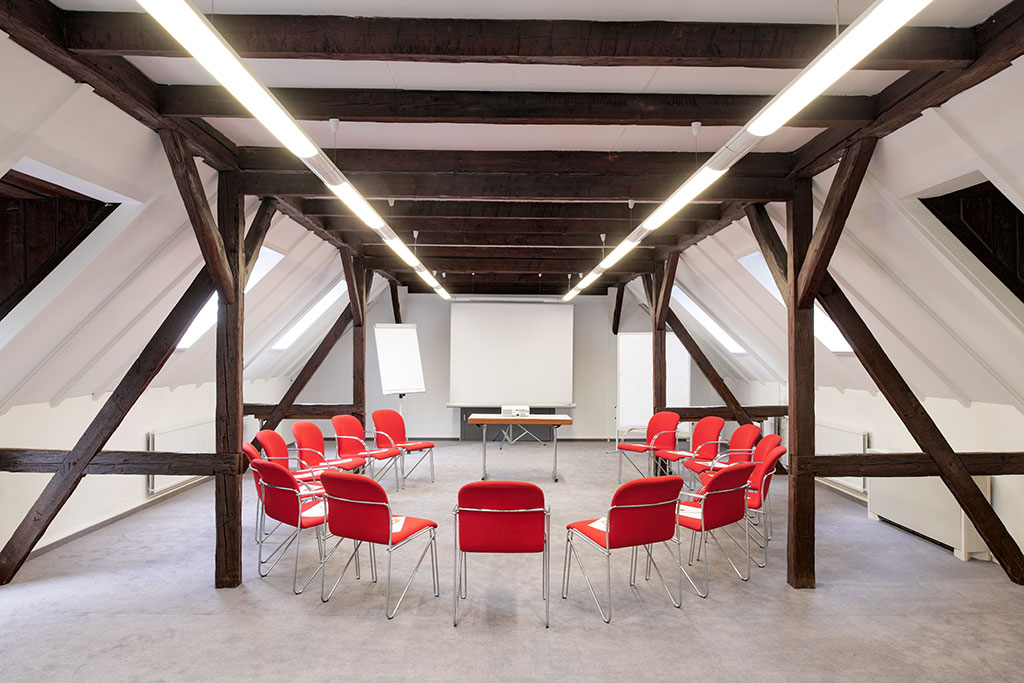 CONFERENCES & PRESENTATIONS
People tell us time and again: "Coming here to work is a real pleasure."
The generous parkland with a sensational backdrop and the contrast of historical castle and modern conference rooms such as our exclusive highlight, the smart meeting room, combine to form unique mix for successful meetings and conferences, giving your event that creative kick.
Here you will find the distance you need from your everyday routine, the peace and quiet for new ideas and the setting for successful presentations.
Find all information around the meeting packages compactly for download as PDF –>here.
As a member of the German "TOP 250 Meeting hotels", we can offer you especially cheap train tickets for your arrival and departure to events in our hotel: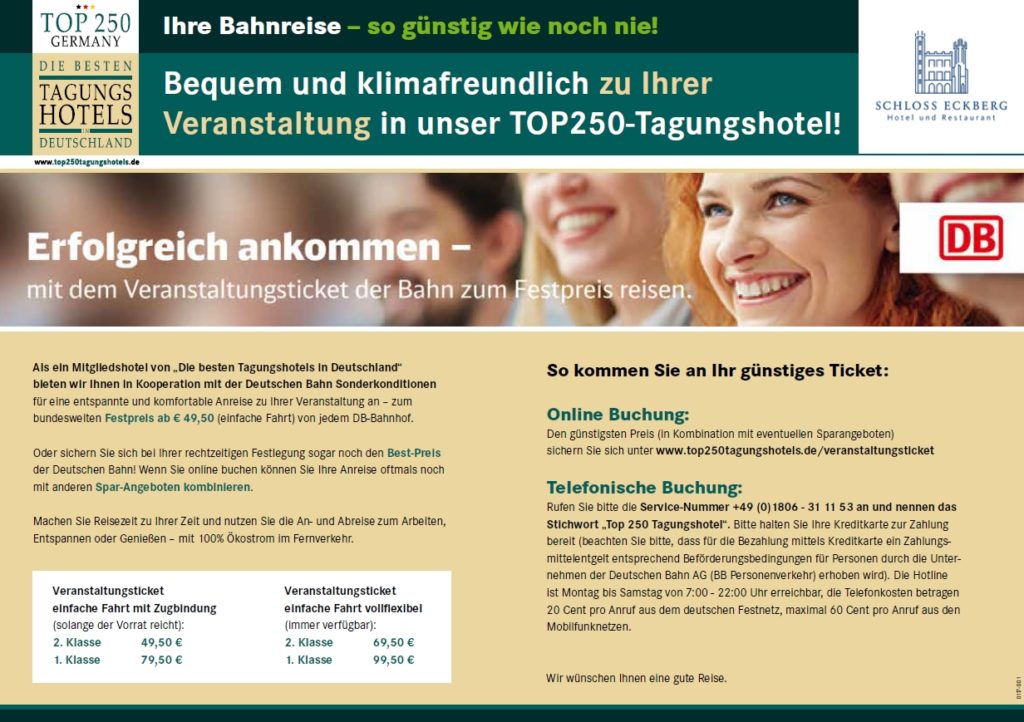 IN THE CASTLE
The best of two worlds in an exquisite setting: our old-time library, which is already a protected monument in itself, can now also be used as a high-tech meeting room for up to 8 people. The combination of several PCs / laptops with different operating systems for presentations on an extra-large TV with ClickShare system, an excellent sound with Dolby Surround, which also promises a very special pleasure in TV operation. A room microphone and a high-quality, integrated camera allow you to have a perfect video conferencing and an operation right from the elegant table. This exclusive business experience is crowned in our castle by the direct Elbe view.